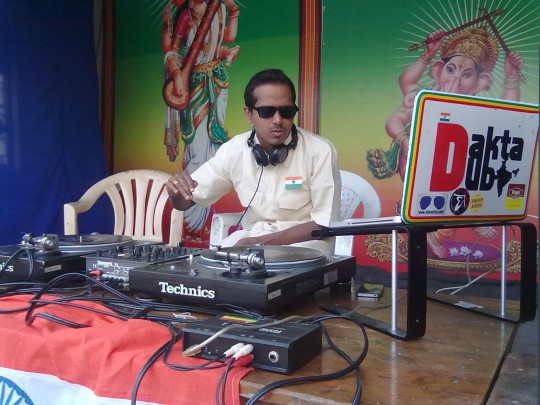 The Biannual Patriotic celebration in the Community Hall oppposite Monkey Studio, Hyderabad commenced this republic day amidst the hustle and bustle of a typical Hyderabadi morning. Reminiscent of his Grandpa, late Sri Satyanarayana Sharma, a freedom fighter during the British regime in India, Dakta Dub, in his grandpa's robes kicked off the event with Bismillah khan vinyls on a pair of Technics turntables.
The tricolor was hoisted at 10:30 followed by the national anthem and Dakta Dub carried forward his set from here, played a myriad of tunes ranging from spiritual desert music to emotional, Homegrown patriotic music. There were also special pieces, music from Lingampally, a suburban in Hyderabad and music from northern India, from where a lot of forward electronica is being made.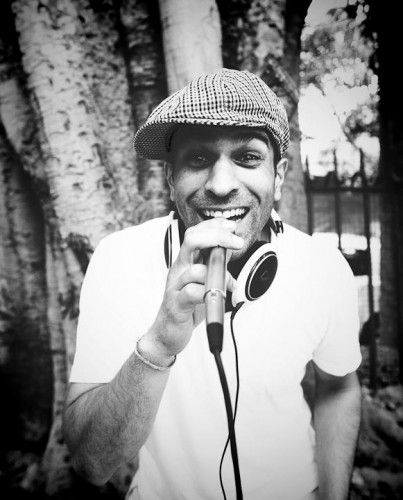 The track of the day was a Dubplate to Monkey Radio India, presented to us by none other than the Mighty Indian Poet, a political critic and a Dancehall performer, Taru Dalmia, known to most of us as "Delhi Sultanate". With Dubby beats and a ferocious voice, Taru's voice echoed through the streets of Esamiya Bazar and brought more ears closer to the stage with the Mention of Monkey Radio India and their very own Dakta Dub blaring through the speakers.
"Can you play a Desabhakti geetam?", a townsperson asked. "THIS is a patriotic song!", Dakta Dub replied, referring to the brand new Dubplate. Desabhakti geetalu is a Telugu term for 'Patriotic songs'. With Delhi Sultanate's fiery lyrics and strong message, Monkey Radio India launches it's official dubplate. Happy Republic day and stay TUNED!
Delhi Sultanate feat Monkey Radio India by Monkey Radio India on Mixcloud